Remodeling and lumber costs seem to go hand in hand and for good reason.  You can't build anything without using all kinds of lumber and that includes plywood.  If you're building a foundation the rising costs of cement has increased construction costs over ten percent.Navigate to https://www.aaafoundationservice.com/houston-foundation-inspection/ for everything about foundation services. Electrical costs have skyrocketed lately with the crazy increase in copper electrical wire along with even the small blue plastic boxes electrical switches and outlets are placed.
With all the crazy increases in building products, why would anyone want to remodel their homes? Simple, people are not going anywhere on vacation these days and so they have extra money to spend on their homes.  Many people want to stay in their homes and improve them which will increase the value.  They realize that there are many reasons why the lumber costs are rising and they are not coming down within the next two years. Clients have bitten the bullet and decided to remodel no matter the increase in costs. So now you have to be selective on what you want to remodel in 2021 and going into 2022.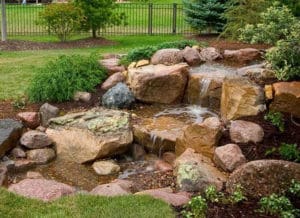 My advice is to pick the areas of projects that are not necessarily reflective of the rising cost of lumber. Fixing up your yard for example or adding a water feature off the deck are good examples you can do while you wait for things to come back to somewhat normal prices. You can create an amazing water feature for $1,500 and the design possibilities are endless. Plus it's fun to build because if you have all the material ready to go you can build this in a weekend.
So, let's get to it.  Now that you want to remodel, what should you remodel first? Most people will start with the kitchen or a master bath but putting on an addition off the back of your home really adds value to your home as well as extra space. Many people want to add extra garage space so doing a bump out from the side of the garage is a great option and now you can use the extra space for ping pong tables and other games.  Cool garages are hot right now especially with all the amazing electric cars and extraordinary vehicles along with incredible epoxy floor coatings on the market right now.
Roofing and new technology in shingles add to the curb appeal as well as the longevity of your home. Many would argue that the roof is the most important part of your home. Roofing styles and colors have dramatically improved over the last ten years and archaeology style shingles are beautiful. 
My first project would be adding new windows to our 1964 home. The windows are old, single panes, and they are very difficult to open. My favorite window is Marvin and I know they're expensive but once you use them you will know where the extra money went.  I installed two large Marvin windows and they are incredible.  I want to replace all the windows with Marvin windows but will have to pace myself and maybe install two every year until I have the entire house completed. The good thing about this is that the high cost of lumber has had little cost effect on windows. Even wood windows. The problem is demand.  If you place an order for a window or two it could be a year before it's installed.  Marvin windows are expensive on their own but well worth the time and the investment.  
The next improvement I would make in 2021 is attic insulation.  I have written about attic insulation in the past and if you ask me you can never have too much knowledge on insulation, especially if you live in Wisconsin. A lack of insulation is the reason you have ice dams so remember this when the cold weather starts.  Do this inexpensive upgrade now and you will thank me later.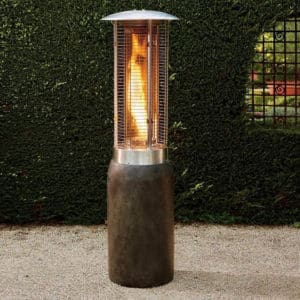 My third and final home improvement upgrade is to bring the good life outdoors.  If you have a beautiful deck or patio, create the space that keeps you outdoors longer and even into the winter. Patio heaters and fire pits are meant to keep you out doors. We go to Bar Taco at Hilldale and sit outside under the patio heaters they have and we love it. We have a fire place on our patio for the sole purpose of enjoying the snow and cold while staying warm.
Patio and deck heaters are versatile, movable and inexpensive. My idea here is to keep you outdoors longer and not cooped up in the house all fall and winter. Get outside and enjoy the outdoors.