If you're considering a new addition or you have plans to remodel a current home then you should consider making the back wall that faces the yard a window wall. Especially, if you live in a rural area and the back yard is a beautiful wooded and lush.
I don't mean a new version of a bay window and sill, I mean the entire wall is glass windows. Get good quality window cleaners and make sure they are spick and span. Think about this. Now grab some paper and draw it out so you can get a visual of what you will see and how this will look. There is also a company that can help you visualize the kind of shutters you can get that will suit your space and you could have a look at their Orlando location if convenient.
I have had the pleasure of photographing many new homes and remodeling projects this year and have seen this trend explode onto the home building scene and I love it. Beautiful and multifunctional glass windows that can open up for spring, summer, and fall and provide superior UV protection in the winter. The views looking over the yard or onto a pond or lake are stunning. Why look at drywall when you can look out a window?
Kitchens have been doing this for quite some time where sacrificing storage for windows above the countertop has become very popular. You can check out the reference, for the best windows installation. When doing this, the addition of a larger pantry makes up for the loss of cabinets. But for me, the kitchen is much bigger and open with walls of glass instead of cabinets.
I also know that new kitchen cabinet designs, few of which you can read here,  have taken to this trend by making functional cabinets with more space under the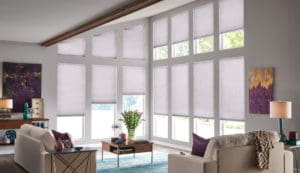 countertop so that fewer cabinets are needed. I've seen this in action but in all fairness, you have to be very organized to see the benefits of this design. I would carve out enough space for a pantry if possible.
Window walls are different than walls of all glass as I wrote about before. I love both of these looks but window walls use sills and frames to break up the all-glass look and create a grid-like appearance which is pleasing to the eye.
The downside to window walls in how do you cover them? Does each window require an expensive shade? And the answer is- it depends. Weak, I know but it really depends on what you're trying to accomplish. If your window wall faces the woods then you don't need any blinds. You want that area exposed. If your window wall faces the back of a neighbors house then you only have to cover to lower windows for privacy and leave the upper windows alone.
Beautiful windows are really something to behold and I'm a beautiful window enthusiast. I love great windows and doors because they are part of the overall look of your home. Adding a window would be a great addition to the look of your home from the inside as well as the outside.
So if you're planning a new addition of the back or side of your home put a window wall on the list of possible designs you would consider and then give us a call and we can talk about it.  We look forward to hearing from you.