My new discovery for home improvement and remodeling is a company called Bark House. (What a great name, too!) I found them by accident as I was looking for fun and interesting ways to add some natural wood elements to our lower level to give the area a look and feel of the great outdoors. I love the outdoors, as you may already know, and if there's a way to bring the outdoors inside I'm going to always try and make it work.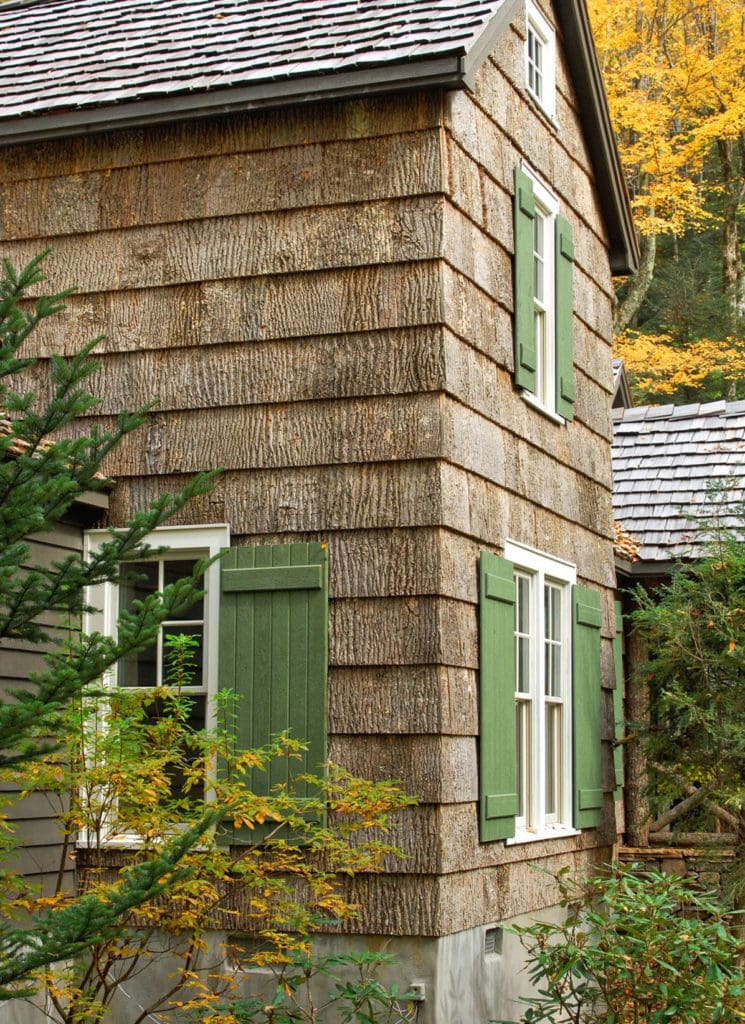 Bark House peels off the bark of a tree into sheets of various sizes so you can use the bark to cover your walls or the exterior of your home. Now I must admit that this look has to be on the proper house in the proper environment for the look to work but you can use this look sparingly on various parts of your home. If you live in the city you could add the bark siding to the back of your home in a private smaller area. You can also add this look to a single wall in your home for design appeal. Like one of your bedroom walls. The possibilities are endless and your choice of bark is limited to about a dozen or so in various widths and thicknesses. If you had a home in the country or in the wilderness then you could go hog wild with Bark House.
Bark siding is made from the inner and outer bark harvested from freshly cut trees during the springwood growth cycle. However, the trees are not sacrificed specifically for their bark. The bark is removed from trees that have already been cut down by a mill. Normally, the trees are dragged from the woods by the logging company where the bark is shredded and later sold as mulch. Bark House buys the bark from the logging company and uses what would have normally been discarded. Make sure you have a peek at these guys to get good tree removal services.
Once the bark is removed the bark is cut into various pieces and then dried to about 8% moisture which is below yard conditions.
The lifespan of bark siding is at least 75 years and requires little or no upkeep. Fire protection is an often asked question for Bark House and the early indication is that it is no more flammable than any other type of wood cladding. Insects and birds are not a threat either because the bark is just the exterior of the wood and there's nothing beneath the bark of any value for them to go after.
The downside to Bark House products is that it is pricey. Yep! Great products usually are so I guess there's no hiding it. Bark
House siding costs as much as any other premium wood siding, though. In my research, I discovered that you could pay as much as $8.00 per square foot of bark pieces and they have a minimum order requirement as well from 30-50 square feet in the minimum. Larger orders would be a little cheaper. As a reference, this would be roughly 2.5 times the cost of vinyl siding. I guess its all relative. But, as I mentioned earlier, you can just do a section of your home inside and out and this look would be amazing. You could cover the bottom of your bar or the back wall behind your bar. You could put this look in your wine cellar and it would look very cool. There are all kinds of places this look can be used, especially in a contemporary home.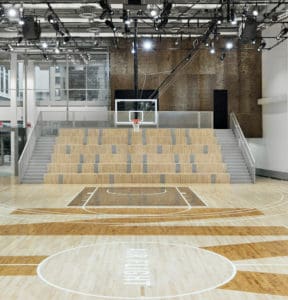 There is a corporate use for bark House as they proudly display their work in the Nike Headquarters and have been used many times in the TV show Treehouse Masters. Restaurants and bars have walls of natural bark from Bark House as well. Bark House has been featured in dozens of magazines and you can view all of this on their website.
A small dose of Bark House!
We do not have a home in the country so we have to be delicate in our balance of using bark house. Our home is an pharmacy fit out design work in progress as trying to create a living space that incorporates the outdoors and living in comfort is a challenge. One of the biggest challenges is overdoing it. There's a balance to everything and too much or too little of any one thing throws off the balance in a three-bedroom ranch that has been completely remodeled. I love all the floor to ceiling windows and glass doors for added light and visual appeal and want as many of those things as I can get. The added natural light they provide is worth the expense of those beautiful Marvin Windows and doors.
When we added the cedar shakes to the back of our garage that faces the patio the look was stunning. You can't see this area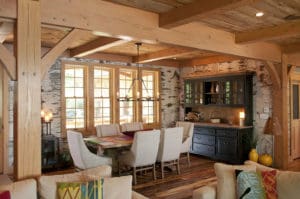 from the street so it's a hidden little treasure for our guests. The fit is perfect and the balance could not be better. I put lights in the soffit so they shine down on the shakes at night and its beautiful. We are so happy with it. Now I want to try and add the live bark somewhere inside the lower level to complete the natural look of wood, stone, and glass to our home.
I decided to add a Bark House wall in our lower level bathroom.  I can hardly wait and I will keep you posted on the details when it's completed.